BOBINES
Retour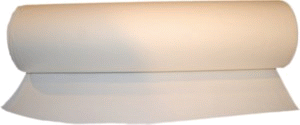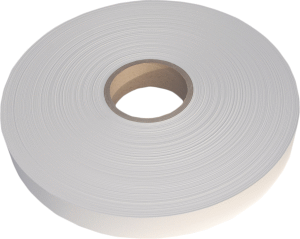 Descriptif :

Papier absorbant ou non.
Absorption : de 0,7 à 7,0 litres/m², avec face en papier d'aluminium, avec face plastifiée P.E. ou normal.
Contact alimentaire possible.
Le film de plastique évite les migrations de matière vers les denrées alimentaires.
Souple ou rigide.
Autres matières possibles (papiers, plastiques, cartons...).
Bobine : 30 et 50 mètres
Dimensions standards (petites bobines):
- laize 350 mm ;
- laize 500 mm ;
- laize 700 mm.
COULEURS ET DIMENSIONS SUR COMMANDE.
Description:

Absorbing (or not) paper.
Absorption: from 0.7 to 7.0 liters/sq.m.
With normal, aluminum foil or PE plastic on one side.
Food safe..
The plastic film avoids the migration of material to food.
Flexible or rigid.
Other materials possible (papers, plastics, cardboards, etc.).
Roll: 30 and 50 meters.
Standard dimensions:
- width 350mm
- width 500mm
- width 700mm
SPECIFY COLOURS AND DIMENSIONS IN YOUR ORDER.




Papiers absorbants :

- MA07 : souple, PE, 0.7 l/m², contact alimentaire
- MA15N : souple, PE, noir, 1.5 l/m², contact alimentaire
- MA17 : souple, PE, 1.7 l/m², contact alimentaire
- MA35 : souple, PE, 3.5 l/m², contact alimentaire
- MA35 double face perforée : souple, x2 PE, 3.5 l/m², contact alimentaire
- MA50 double face perforée : souple, x2 PE, 5.0 l/m², contact alimentaire
- MA50 : souple, PE, 5.0 l/m², contact alimentaire
- MA70 : souple, PE, 7.0 l/m², contact alimentaire

- Sordianne 85g.V : rigide, sans PE, 0.7 l/m²
- Sordianne 85g+PE : rigide, PE, 0.7 l/m², contact alimentaire
- Sordianne 180g.V : rigide, sans PE, 1.5 l/m²
- Sordianne 180g+PE : rigide, PE, 1.5 l/m², contact alimentaire




Papiers absorbants contact alimentaire souples MA07 à MA70, simple ou double couche de PE :


| MAxx blanc perforé 3D | MAxx rose | MAxx saumon |
| --- | --- | --- |
| MAxx bleu | MAxx bleu clair | MAxx bleu clair perforé 3D |
| MAxx bleu indigo | MAxx vert fluorescent | MAxx vert foncé |
| MAxx noir | MAxx noir mate | MAxx jaune |
| MAxx rouge | MAxx rouge clair | MAxx rouge mate |


Devis gratuit sur demande

Cartonnerie Budelli EURL - 9-11 rue des Entrepreneurs, ZAC de Coutumel(le), 27530 Ezy sur Eure - France
Claude Budelli

Home